Our family shares our home with our loving Labradoodles and Cockapoos. Our breeding stock is not limited to our home but can also be found in the homes of my family, close friends, and carefully selected Guardian Homes.
About Me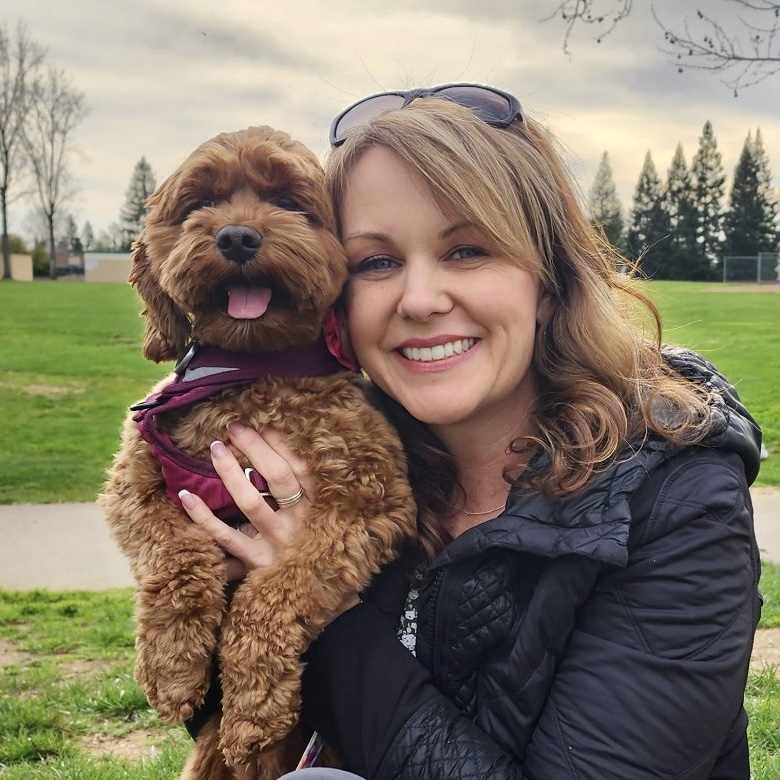 Growing up my family shared our home with dogs, cats, birds, reptiles, and various farm animals. When my mom started working for a veterinarian office our home quickly became a foster home for abandoned and unwanted pets. My siblings and I took on a lot of responsibility of caring for and raising these animals for many years to come. It was always a pleasure to find a permanent home for a once unwanted pet.
My first job was in a Pet Supply store during the time I was in high school. I then moved on to working in a Veterinarians office for the next few years. My experience with animals made me confident I could be a responsible dog breeder.
As soon as the time was right I would breed Cockapoos as my family had done for over 30 years. The right time had arrived when we purchased our first home in Brentwood. The first addition to our family was "Molly", a 2nd generation toy Cockapoo. Just shortly after Molly joined our family I was introduced to a Labradoodle. After weeks of research and family discussion I decided Labradoodles would join our family too. I would now need the support of other family members and Guardian Homes in order to establish my own breeding line of Doodles. My little adventure into Cockapoo breeding had now taken a dramatic turn into the exciting new world of Labradoodles!